WYRD SISTERS TAKE TO THE ROAD
Off the Ground Productions are touring with an open air production of Terry Pratchett'sWyrd Sisters in August.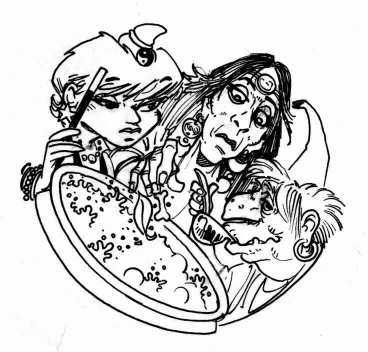 The company will be performing in the UK and the Republic of Ireland. The show will feature a cast and crew of 17 to 28 year olds in an outdoor promenade production with live, original music, and specially designed costumes.

If you would like more information about the tour, please contact their 24-hour information service on 01606-831-004, or e-mail them

Off the Ground Productions
53 Mill Hill Road
Irby
Wirral
L61 4XA
0151-648-1116






Issues index.
Web pages designed by Derek Moody
August 1997