CHILDCARE INFORMATION
The Convention itself has neither the time nor the money to meet all the legal requirements for a crèche or similar. However, we thought that parents might wish to be put in touch with each other to organise mutual baby-sitting etc. so that they can get to as many events as possible. If you would like to get involved please write to me at the following address: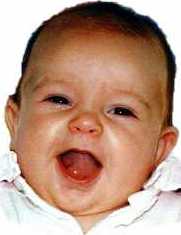 Rachel Coleman
The Discworld Convention
Suite 35
29 High Street
Romford
Essex
RM1 1JL

with your address & phone number and I'll try to match families up in groups of two or three. It would also be helpful if you could add how many children you have, how old they are, and what age range & number of extra children you would be prepared to supervise for short periods. I won't promise perfect matches, but I'll do my best. Once I've put you in touch with each other, however, it's up to you to organise things from then on.

We are also planning to organise a playroom, where parents can bring their children and any others they may be looking after, which will hopefully contain toys & games and facilities for making feeds and so on. We will also organise some changing facilities nearby. More details will be given out nearer the time. There will be a Convention staff member on hand to keep things running smoothly but we must emphasise again that responsibility for the children remains with parents at all times.





Issues index.
Web pages designed by Derek Moody
December 1997